22-year-old hacks Narendra Modi's application, uncovers security imperfections
In a major technical lapse, Prime Minister Narendra Modi's Application was purportedly hacked by a 22-year-old boy from Mumbai. However, as per Javed Khatri, his aim was not to bring about any inconvenience but rather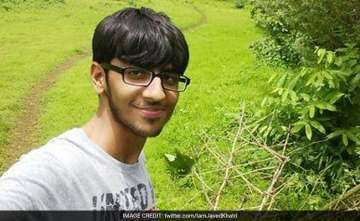 India TV Tech Desk
Mumbai
December 02, 2016 23:46 IST
In a major technical lapse, Prime Minister Narendra Modi's Application was purportedly hacked by a 22-year-old boy from Mumbai.
However, as per Javed Khatri, his aim was not to bring about any inconvenience but rather signal the defects in the application. 
Javed, who asserted to be a mobile app developer, reached out to a website claiming that he had hacked PM's app and could access the private data of users.
He says that it was an exercise to draw attention to the data security risk to over seven million users who have downloaded the app.
"Not only that, I can make any user on the platform follow any other user on the platform. This is just the summary of this huge security loophole which I want to report. The privacy of more than seven million users is at stake if this gets ignored," the young hacker told the website.
@narendramodi_in I have found a security issue in Narendra Modi's app. Would like to report the issue.

— Javed Khatri (@IamJavedKhatri) December 1, 2016
Sources in the BJP said they have had a useful engagement with Javed and the application keeps up the highest levels of security. The sources additionally said they are interested in proposals to enhance it further.