Advantage Tata? Army could replace its iconic Maruti Gypsy fleet with the new Safari Storme
The Indian Army is believed to have tested the new Tata Safari Storme in a move to start replacing its 30,000-strong Maruti Gypsy fleet. While an official announcement is yet to be made, Economic Times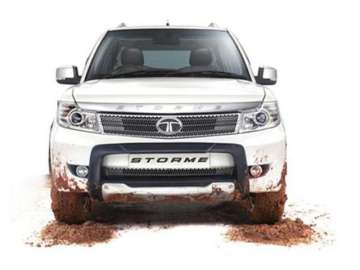 India TV Business Desk
New Delhi
December 06, 2016 15:56 IST
The Indian Army is believed to have tested the new Tata Safari Storme in a move to start replacing its 30,000-strong Maruti Gypsy fleet.
While an official announcement is yet to be made, Economic Times reported that the local made SUV has already passed rigorous technical trials conducted by the Army and an initial order of close to 3,200 vehicles were placed.
The vehicle was tested in all conditions -- from high-altitude, snow-bound regions to deserts and marshy land, the report said.
It is expected that the number of vehicles will increase 10-fold in the coming years.
"The initial order is for 3,198 new SUVs but the total number is likely to go much beyond that. The army prefers a single model across its units and formations as it is easier on logistics," the ET report quoted an official privy to the development as saying.
At present, the Army operates over 30,000 Maruti Gypsy.
Army uses the Gypsy extensively at the battalion level to transport troops and officers. It was Army's favourite vehicle because of its ability to navigate tough terrain but the additional safety features and more power on diesel were the reasons behind Army's shift.
The Army's large fleet of trucks and heavy-duty vehicles also run on diesel.
Once confirmed, this will be the second major order for Tata Motors this year. The company had bagged Rs 1,300 crore deal in January to supply high-mobility military trucks for the Army.