Amazon India's top-seller Cloudtail reports fourfold increase in revenue, surpasses Shoppers Stop
Cloudtail India Pvt Ltd, one of the largest sellers on Amazon India, has posted a fourfold increase in revenue in the year ended March 2016, surpassing the country's largest departmental chain Shoppers Stop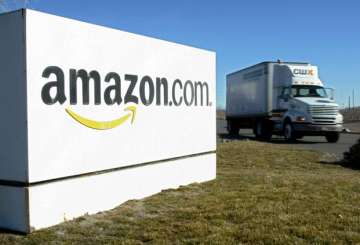 India TV Tech Desk
New Delhi
December 21, 2016 14:32 IST
Cloudtail India Pvt Ltd, one of the largest sellers on Amazon India, has posted a fourfold increase in revenue in the year ended March 2016, surpassing the country's largest departmental chain Shoppers Stop, and received fresh funds amid a market-share battle between Amazon and Flipkart. 
According to documents filed with the Registrar of Companies (RoC), Cloudtail, a joint venture between Amazon.com Inc. and Infosys Ltd co-founder N.R. Narayana Murthy's Catamaran Ventures, ended the year with revenue of Rs 4,591.2 crore, compared with Rs 1145.4 crore in the year-ago period. 
The revenue is slightly higher than the consolidated revenue of Shoppers Stop at Rs 4.582 crore. Moreover, Cloudtail's net loss too has narrowed to Rs 30 crore from Rs 32 crore. 
"On paper, Cloudtail is just a merchant on Amazon but essentially the kind of growth it has seen would not have happened without Amazon's support," Devanghsu Dutta, chief executive, Third Eyesight, a consultancy firm, was quoted by Economic Times  as saying. 
The regulatory documents also revealed that the firm's authorised share capital jumped nearly 40 per cent to about Rs 500 crore. 
According to the documents, Cloudtail also incurred heavy expenses during the year, which overshadowed its overall sales. The firm's expenses stood up at Rs 4,621 crore, up from the Rs 1,176 crore the previous year. 
Because of India's foreign direct investment (FDI) rules, Amazon works as a marketplace in India, connecting buyers with third-party sellers on its platform.

And now, Amazon is reported to be trying to reduce its dependence on Cloudtail which as of now accounts for over a third of the sales that take place on the shopping platform in India. 
That's because government regulations announced earlier this year do not permit a single vendor to account for more than 25 per cent of sales of an online marketplace where foreign money has been invested.