As growth stutters, Cognizant offers VRS to top executives
In emails sent out on Tuesday night, Cognizant offered directors and senior VPs the option to exit the organisation on a cordial note by accepting either six or nine months' pay as severance package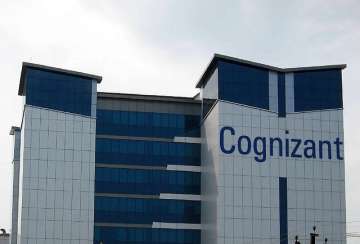 Source: PTI
India TV Business Desk
New Delhi
May 04, 2017 13:37 IST
Faced with pressure from investors over its stuttering growth in the face of business headwinds, Cognizant Technology has decided to offer an exit option to a group of its senior employees. The move should help the company reduce its wage bills as it turns its focus to digital.
In emails sent out on Tuesday night to its 'D+ category' employees (directors and senior VPs), Cognizant offered them the option to exit the organisation on a cordial note by accepting either six or nine months' pay as severance package.


While directors will qualify for a nine-month package, AVPs and SVPs will get the six-month deal.
Also Read: Cognizant likely to fire 6,000 employees this year: Report 
"There could be at least 1,000 colleagues who may be eligible for this," sources said. Cognizant did not comment on the number of people who fall into the category ."We are offering a voluntary separation incentive to some eligible leaders, representing a very small percentage of our total workforce. It is related to our overall company strategy to accelerate our shift to digital and to deliver high-quality, sustainable growth," a Cognizant spokesperson told TOI.
Cognizant has been facing the heat after its impressive growth began slowing down lately. The technology company also lowered its growth guidance thrice last year. For 2016, the company registered revenues of $13.5 billion, up 8.6% from $12.42 billion for 2015. However, it raised guidance for 2017, estimating revenue to be from $14.5-14.84 billion.
The best of Cognizant employees, who were rewarded handsomely earlier, also saw sharp cuts in their variable payouts this year as growth slowed.
According to the TOI, for the first time, the best performers received only 95 per cent of their variable pay for 2016, significantly lower than the usual 150 per cent to 200 per cent they used to earn earlier.