Chandrababu Naidu-led panel wants RBI to cut card transaction charges to foster digital payments
Recent decisions on slashing charges on card transactions announced by the Reserve Bank of India are not enough to boost digital payments in the country, feels the high-profile committee of chief ministers led by Andhra Pradesh Chief Minister Chandra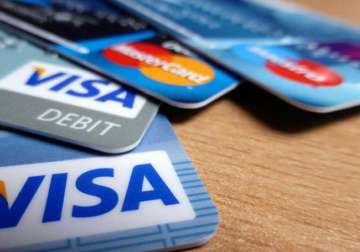 India TV Business Desk
New Delhi
December 21, 2016 14:26 IST
Recent decisions on slashing charges on card transactions announced by the Reserve Bank of India are not enough to boost digital payments in the country, feels the high-profile committee of chief ministers led by Andhra Pradesh Chief Minister Chandrababu Naidu.
The panel, which was tasked to suggest ways to foster digital payment systems in the backdrop of demonetisation, has asked the RBI to further slash card transaction charges to nudge citizens to shift over to digital payments.
According to a report in Economic Times, the proposal was mooted by committee member Nandan Nilekani who was recently roped in by Prime Minister Narendra Modi to develop a mechanism on how to get more Indians to adopt digital payments. 
The NITI Aayog has now forwarded the suggestion to the central bank for further consideration, the report said. 
"The Chief Ministers' committee is in agreement that on account of the massive push towards a digital economy, financial transactions are moving from an era of low volume, high value to an era of high volume, low value," NITI Aayog CEO Amitabh Kant wrote in a note to RBI Governor Urjit Patel. 
The panel has suggested that the merchant deposit rate (MDR) be cut to 30 paise for transactions up to Rs 100 and a maximum of Rs 10 for transactions above Rs 2,000 to encourage payments using debit and credit cards. 
MDR is the commission paid by merchants to the banks that run the point-of-sale (PoS) machine networks. 
Since 2012, the RBI has capped MDR for debit card transactions up to Rs 2,000 at 0.75 per cent and at 1 per cent for all transactions above Rs 2,000. MDR on credit cards is not capped and can go up to 2.5 per cent. 
The panel has also asked RBI to consider imposing a 2 per cent cap on credit card MDR to discourage the practice of composite MDR, which is often more than 1 per cent. 
The committee has asked RBI to implement the changes under Section 18 of the Payments & Settlements System Act, 2007, in a manner that will encourage the shift to digital while safeguarding the interests of banks. 
The government had earlier this month announced a slew of measures to promote the use of digital payments including discount on petrol, railway, flight tickets and insurance policies.