Cyrus Mistry quits all listed Tata companies, to take legal recourse
Ousted Tata Sons chief Cyrus Mistry today gave an unexpected turn to his bitter boardroom battle with Ratan Tata as he pulled out of the all listed Tata companies. Cyrus made the announcement in a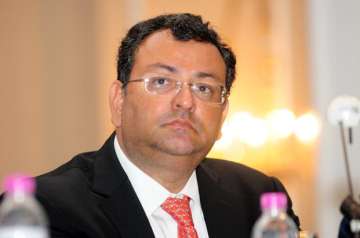 India TV Business Desk
New Delhi
December 19, 2016 19:57 IST
Ousted Tata Sons chief Cyrus Mistry today gave an unexpected turn to his bitter boardroom battle with Ratan Tata as he pulled out of the all listed Tata companies.
Cyrus made the announcement in a statement issued today where he promises to "shift the battle to a larger platform".
"Having deeply reflected on where we are in this movement for cleaning up governance and regaining lost ethical ground, I think it is time to shift gears, up the momentum, and be more incisive in securing the best interest of the Tata group," his letter read. 
He took the step keeping in mind the best interests of the employees, public shareholders and other stakeholders of the Tata group as he believes that his moving away from the forum of of the extra ordinary general meetings will lead to an effective reform, the statement read.
"It is with this thought in mind that I have decided to shift this campaign to a larger platform and also one where the rule of law and equity is upheld. I had initially not thought that one would need to seek an external forum to adjudicate issues that should never have arisen in the first place," he wrote.
Mistry, in his letter, also recalled how his grandfather and father acted as a saviour to the Tata Group during their tough times. "In the 1960's when multiple members of Tata family wanted to sell their shareholding in Tata Sons, my grandfather and father were approached to ensure the shares of Tata Sons went into safe hand."
In a surprise move, Tata Sons removed Mistry from chairmanship on October 24, leading to a series of allegations and counter-allegations by either side in what is described as the biggest corporate battle in recent times. 
Mistry has found support at multiple boards, including Indian Hotels and Tata Steel, while some like Tata Motors have been divided houses. Each of the big six companies have called for EGMs to oust him from directorships this month.
Mistry, who had been with the group since 2006 in various capacities, hails from the Shapoorji Pallonji family, which is the largest private shareholder (37120 shares) of Tata Sons.