Demonetisation woes: OPEC production cut will have adverse impact on Indian economy
Even as the Indian economy struggles to cope with the fallout of demonetisation, the production cut announced by the Organisation of Petroleum Exporting Countries may further add to its woes. The Indian basket of crude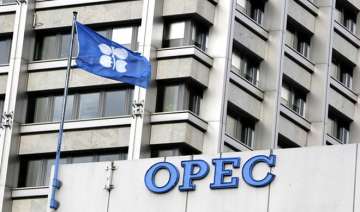 Source: PTI
India TV Business Desk
New Delhi
December 14, 2016 14:30 IST
Even as the Indian economy struggles to cope with the fallout of demonetisation, the production cut announced by the Organisation of Petroleum Exporting Countries may further add to its woes.
The Indian basket of crude oils gained more than $3 over the weekend, according to reports, while global prices surged to an 18-month high after a landmark deal to reduce output was agreed on.
Oil prices started rising again since end-November after the OPEC and non-member producers, led by Russia, agreed to cut output to ease the global supply glut. 
The sharp rise in oil import bill will impact Prime Minister Narendra Modi's plan of passing on the benefit of demonetisation as a price of USD 70 for oil will increase the oil bill by Rs 3 lakh crore
India, one of the world's top oil importers, has been a big beneficiary of low prices, which fell from a high of $115 a barrel in June 2014 to under $30 in February this year. The country imports about 80 per cent of the oil it consumes. Low oil prices have helped India keep inflation and the current account deficit under check over the last couple of years.
While crude prices eased slightly on Tuesday, they have not come down much from Monday's increase, when Brent crude rose to $56.44 barrel — the highest close since July 21, 2015. It has gained 51.42 per cent for the year to date
"Opec and non-Opec countries' deciding to cut ouput will impact on 40 per cent of the world's crude producing countries. We are waiting to see how the remaining 60 per cent of producing countries will move, before deciding on any strategy," Union Oil Minister Dharmendra Pradhan said earlier this month.