Gold worth Rs 2,700 cr bought in Hyderabad with demonitised notes in Nov: ED
In a stunning revelation, the Enforcement Directorate on Saturday said that gold bars worth Rs 2,700cr was bought with demonitised currency notes from November 8- November 30 in Hyderabad alone. "8,000kgs of gold was imported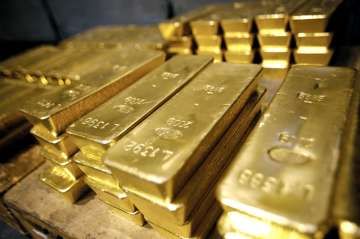 India TV Business Desk
Hyderabad
December 18, 2016 7:57 IST
In a stunning revelation, the Enforcement Directorate on Saturday said that gold bars worth Rs 2,700 crore was bought with demonitised currency notes from November 8- November 30 in Hyderabad alone.
"8,000kgs of gold was imported into Hyderabad between November 8 and 30, the period post demonitisation," a Times of India report quoted ED sources as sayings.
"The persons who did the purchase went underground thereafter," ED sources added.
Surendra Mehta, national secretary of India Bullion & Jewellers Association (IBJA), earlier, informed that Jewellers sold 15 tonnes of gold ornaments and bars, worth around Rs 5,000 crore, on the intervening night of November 8 and 9 after the government demonetised Rs 500 and Rs 1,000 denomination notes.
IBJA has 2,500 jewellers registered with it from across the country. 
"We estimate gold worth Rs 5,000 crore, or around 15 tonnes, was sold between 8 pm on November 8 and 2-3 am the next day, after the PM's demonetisation announcement," Mehta told a leading news paper. 
Earlier on November 11, as a part of its nationwide operation to find out if black money has been used to purchase gold, Directorate General of Central Excise Intelligence (DGCEI) served notices to 15 big jewellers in Hyderabad asking them to furnish transaction details for the past four days.
DGCEI has till now served notices to over 600 jewellers across the country.
Prime Minister Narendra Modi on November 8 declared the Rs. 500 and Rs. 1000 notes ineligible as a legal tender to flush out black money and terror funding.
As many as 17,165 million pieces of Rs 500 denomination and 6,858 million pieces of Rs 1,000 banknotes were in circulation on November 8 when the government made the surprise announcement.