How Indians bought their smartphones in the year 2016
The smartphones market in India has undergone immense transformation in the past few years. We have seen consumers transition from using feature phones to becoming active smartphone users. Within the smartphone segment as well, consumers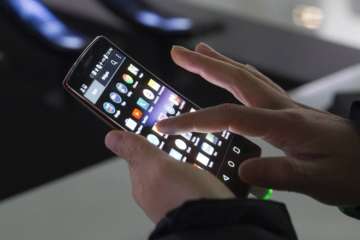 Peter Chang
Mumbai
December 30, 2016 17:09 IST
The smartphones market in India has undergone immense transformation in the past few years. We have seen consumers transition from using feature phones to becoming active smartphone users.
Within the smartphone segment as well, consumers have gradually started to show a preference for devices that are able to offer them a multitude of features in a single package, thus, eliminating the need to carry different gadgets for various tasks.
For instance, smartphones have become the primary camera devices for most users. They are easier to carry and are well-suited for point and shoot photography. Besides, they are always with the users and also offer them the option to share their pictures with their friends, family and the world at large, all from the same gadget in a matter of minutes.
Features buyer look in a smart phone
Up until last year, the hardware specifications, perhaps, were considered the most important factor in a smart phone. However, in 2016, we saw consumers looking beyond on-paper specifications, and actively seeking products that enhanced the overall user-experience. Hence, it isn't just about offering a powerful camera any more. It is also about providing enhancements that aid the users' quest for good smartphone photography. In addition to this, battery and design have also become important considerations for the users.
Design, camera, battery, performance and overall user experience are the most important features that consumers look for in a smartphone. It is important for a smartphone to excel in all these departments in order to appeal to the users.
Demand of the "extra" feature
Consumers are showing an increased affinity towards smartphones that transcend traditional roles. There is an increased preference towards devices that simplify their tasks and at the same time enhance their lifestyles.
Because of this, smartphones are offering value added features that give a new dimension to regular tasks. For instance, most smartphones offer a front-facing camera for selfies, but very few offer enhancements that enable users to click more flattering selfies.
Similarly, a number of smartphones feature large batteries for a longer life but very few offer mechanisms that allow the users to extract maximum life from their batteries for prolonged usage.
Such value added features are becoming increasingly sought after and we are likely to see more of such enhancements being offered to consumers.
Smartphone buying in India vs rest of the world
India is a vast market and each region exhibits a demand pattern that is different from the rest. This not only makes the market very unique, but also, quite interesting. We rarely come across such a diverse demographic in other countries. Having said that, India is now the second largest smartphone market in the world and Indian consumers are attuned to global advancements.
As per the Morgan Stanley research report released earlier this year, the country's smartphone market will grow at a compounded annual growth rate (CAGR) of 23 percent through 2018 and would account for 30 percent of the global growth during the period.
Smatphones in rural India
A surge in internet penetration has helped rural India get connected to the digital world. Since owning a smartphone is a prerequisite of accessing the internet, an increasing number of rural users are starting to use smartphones instead of feature phones.
Such users seek products that help them simplify their lives by aiding them with real-life scenarios like clicking good pictures, accessing the internet for communicating, gathering information, finding solutions to local issues, getting used to online banking etc.
Hence, users in such regions opt for products that offer them a good camera and connectivity options.
Rural India has a lot of early adopters; these are the users who have just migrated to smartphones.
Peter Chang is Regional Head - South Asia & Country Manager, ASUS India.