In a first, Bacardi appoints India-born Mahesh Madhavan as its next CEO
Bermuda-based spirits company Bacardi Ltd has announced India-born Mahesh Madhavan as the successor Michael J Dolan as its next CEO. As per the announcement, Madhavan will take over the helm of the world's largest family-run spirits company from Apri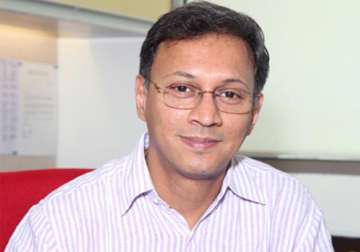 India TV Business Desk
New Delhi
March 08, 2017 15:11 IST
Bermuda-based spirits company Bacardi Ltd has announced India-born Mahesh Madhavan as the successor Michael J Dolan as its next CEO. As per the announcement, Madhavan will take over the helm of the world's largest family-run spirits company from April next year.
"On behalf of the Board, we are delighted to name Mahesh as the next CEO of Bacardi Limited. For almost three years, the Board has conducted a rigorous succession planning process to ensure an orderly transition of leadership," Facundo Bacardi, Chairman of the Board of Bacardi Limited, said.
"As a long-time Bacardi executive, Mahesh has the ideal mix of leadership skills, commercial, operational and financial expertise, and global brands experience. Importantly, he fully embraces our culture, history, and values, and he is an exemplary leader of people," Facundo Bacardi added.
Madhavan is the company's current president of regional operations in Asia, the Middle East and Africa. 

Dolan will, however, remain on the company's board of directors until its 2019 Annual General Meeting (AGM), before retiring. He had joined the Bacardi's board of directors in 2009 and was appointed its CEO in 2014.
Madhavan is the second Indian to lead a global liquor firm.
"I would have never imagined about leading such a historic company, when I joined two decades ago. I never saw this as a job but as my own company and believed in being a part of the family," Madhavan said.
Hailing from Mumbai, Madhavan's first job with Bacardi was as General Manager for marketing in India. After three-and-a-half years, he moved to head operations in Thailand and Philippines in 2001. 
Six years later, Madhavan assumed responsibility for the South Asia region, comprising India, Sri Lanka, Bangladesh, Nepal and the Maldives. South-East Asia was added to his purview in 2012. He moved to Dubai in early-2014 to become MD of the Middle East & Africa for the group, before becoming president of the region six months later. 
Madhavan had started his career with Mazagon Dock. He had also worked with Tata Electric, Wipro and FCB Ulka. 
Founded in 1862, Bacardi is originally known for its white rum. It has now a portfolio of more than 200 brands and labels.