Maruti Suzuki launches Baleno RS in India at Rs 8.69 lakh
Indian automobile manufacturer Maruti Suzuki today has officially launched Baleno RS priced at Rs 8.69 lakh (ex-showroom, New Delhi) and entered into the high-performance segment. According to the company, the Baleno RS is powered by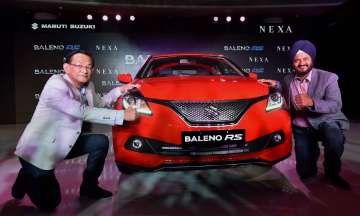 Source: PTI
India TV Business Desk
New Delhi
March 03, 2017 23:45 IST
Indian automobile manufacturer Maruti Suzuki today has officially launched Baleno RS priced at Rs 8.69 lakh (ex-showroom, New Delhi) and entered into the high-performance segment.
According to the company, the Baleno RS is powered by a 1 litre 'Boosterjet Direct Injection Turbo Charged' engine - which delivers 20 per cent more power and 30 per cent more torque than a 1.2 litre 'naturally aspirated' petrol engine.
The engine type -- 'boosterjet' -- is a powerful combination of two technologies: direct injection system and a turbo charger.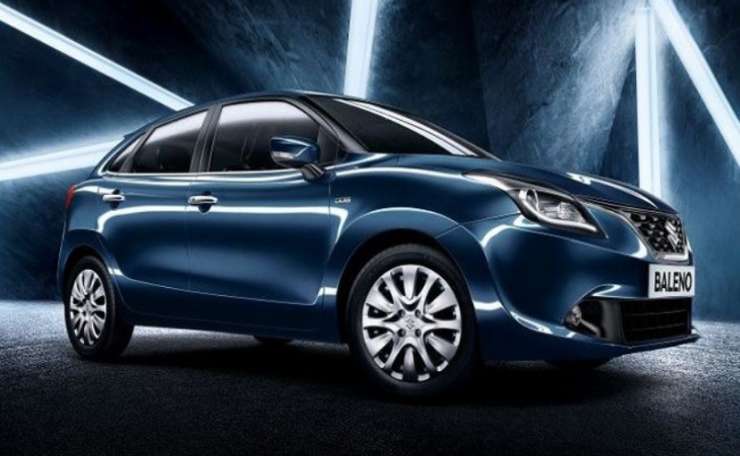 Maruti Suzuki launches Baleno RS in India at Rs 8.69 lakh
"With the path-breaking 1 litre Boosterjet Maruti Suzuki marks its entry in the high performance segment," said Kenichi Ayukawa, Managing Director and Chief Executive Officer, Maruti Suzuki. 
"Baleno RS is for the performance enthusiasts who seek more power, throttle response and excitement in their day-to-day driving."
(With inputs from IANS)