No jail term for holding demonetised notes, minimum fine Rs 10,000: FinMin sources
A day after the Union Cabinet cleared an Ordinance to make the possession of a large number of scrapped notes a punishable offence, the Finance Ministry on Thursday clarified that there will be no jail term for holding demonetised notes and the minim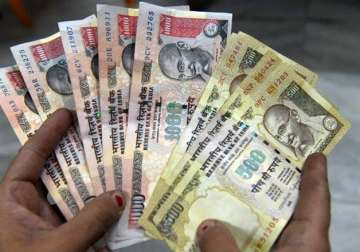 India TV Business Desk
New Delhi
December 29, 2016 19:10 IST
A day after the Union Cabinet cleared an Ordinance to make the possession of a large number of scrapped notes a punishable offence, the Finance Ministry on Thursday clarified that there will be no jail term for holding demonetised notes and the minimum fine will be Rs 10,000.
"There will be no jail term for holding old notes," news agency ANI reported quoting Finance Ministry sources.
The Union Cabinet had on Wednesday approved an Ordinance (The Specified Bank Notes Cessation of Liabilities Ordinance), making possession of demonetised Rs 500 and Rs 1,000 notes beyond March 31, 2017 illegal, providing for a four-year-jail term for violators.
The provision of a jail term has drawn criticism from opposition parties who questioned the logic behind the Ordinance and termed the government policy as 'rudderless and confused'.
The Ordinance, approved during the cabinet meeting chaired by Prime Minister Narendra Modi, seeks to amend the Reserve Bank of India Act, aimed at extinguishing the liability of the government towards bearers of such notes.
The Ordinance to penalise holders of old Rs 500 and Rs 1,000 notes will go to the President shortly. The Ordinance will be effective from December 31.
Meanwhile, the last day to deposit scrapped Rs 500 and Rs 1,000 notes in banks and post-offices is tomorrow. However, people can deposit their old notes with the Reserve Bank of India branches up to March 31 next year.