Normalcy restored, entire currency in circulation from December 31 legitimate: Arun Jaitley
As the deadline to deposit old Rs 500 and Rs 1,000 notes in banks ended today evening, Union Finance Minister Arun Jaitley said that normalcy has been restored to a large extent and from tomorrow onwards, the entire currency in circulation will be le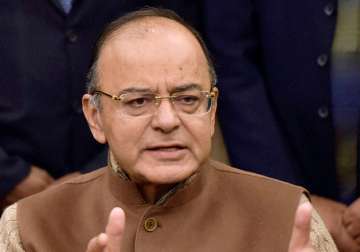 India TV Business Desk
New Delhi
December 30, 2016 19:29 IST
As the deadline to deposit old Rs 500 and Rs 1,000 notes in banks ended today evening, Union Finance Minister Arun Jaitley said that normalcy has been restored to a large extent and from tomorrow onwards, the entire currency in circulation will be legitimate.
"With effect from tomorrow the entire currency in circulation would be legitimate," Jaitley told reporters here.
From Saturday, the legitimate currency that would continue to be legal tender is Rs 100 and other lower denomination notes along with the new Rs 500 and Rs 2,000 notes that the Reserve Bank of India (RBI) has printed, he added.
Refusing to give any details on the deposits received in old notes post-demonetisation, he said that the data was yet to be tabulated.
"The banks will now have the re-circulated currency, plus what the Reserve Bank of India (RBI) is injecting," Jaitley said.
The RBI on Friday asked banks, which have accumulated old notes to deposit it in the office of the central bank or a currency chest by December 31.
The old notes cannot form part of banks' cash balances from the close of business as on Saturday, the central bank added.
From next week, those still holding the scrapped currency can deposit it only with the Reserve Bank of India till March 31, 2017.
Prime Minister Narendra Modi had on November 8 announced that Rs 500 and Rs 1,000 rupee notes would no longer be legal tender.