Now pay 2 pc extra for adding money to your Paytm wallet through credit cards
The company says the move is to combat 'rotation' of cash by users to earn 'free' money that Paytm offers in the form of reward points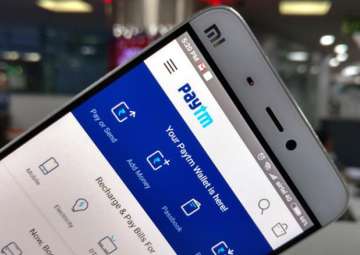 Source: PTI
India TV Business Desk
New Delhi
March 09, 2017 12:06 IST
Digital payments and wallet company Paytm has announced that it will levy an extra 2 per cent charge on its customers for adding money into their wallet through credit cards. The move, Paytm says, is to combat what it termed as 'rotation' of cash by users to earn 'free' money that the company offers in the form of reward points.
To ensure that genuine users do not lose money, Paytm said that it will return the 2 per cent charge in the form of coupons that can be used on Paytm for now and later on third-party sites to pay Swiggy or Uber.
Paytm has since November has not charged users either for taking cash out of the wallet to their bank accounts or for depositing cash into their systems. This loophole, the company felt, allowed credit card users to fill up their Paytm wallets using the card, then transfer that money back to their bank accounts, at no charge.
"They were not only getting free loyalty points which effectively is free cash but also getting access to free credit," Paytm noted.
"Paytm pays hefty charges when you use your credit card to card networks and issuing banks. If user simply adds money and takes to bank, we lose money. Our revenue model requires users to spend money within our network and we make money from the margins available to us on various products/services we offer," the company said in a note announcing the move.
There are also some other caveats listed on the FAQ page which includes a minimum transfer amount of Rs 250 to be eligible to receive these refund coupons.
The fresh levy only applies to credit card users and use of debit card, net banking, or UPI/ IMPS for payments will not attract any charges at all.