Post demonetisation, rift between Centre and RBI widens over execution
The Reserve Bank of India and the central government in the past have often differed over policy issues but it appears that the demonetisation has further constrained the relationship between the two institutions. The lack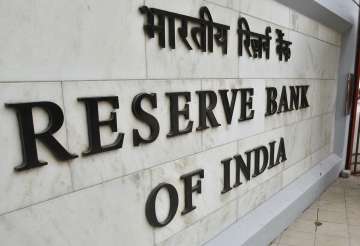 Source: PTI
India TV Business Desk
New Delhi
December 22, 2016 13:49 IST
The Reserve Bank of India and the central government in the past have often differed over policy issues but it appears that the demonetisation has further constrained the relationship between the two institutions.
The lack of co-ordination between the two became public on Monday when the RBI issued notification stating that deposit of old notes in excess of Rs 5,000 into a bank account will be allowed only once during the remaining period till December 30, and that depositors would be questioned on record why they did not deposit it earlier.
However, Finance Minister Arun Jaitley later said that no questions will be asked to people depositing over Rs 5000 in one go.
Though the decision to put conditions on deposit was taken by finance ministry but the notification by RBI was "badly drafted", particularly the section that made it mandatory to explain the reasons for delaying deposit of scrapped notes, Times of India quoted its sources as saying.
On Wednesday, the central bank did a u turn withdrew the provision for KYC-complaint-accounts.
The central bank's image is being tarnished by frequent changes in circulars, most of which are issued on directions from the government, TOI reported quoting its sources in RBI.
A section of government is of the opinion that the apex bank has been slow on picking up cues. Delay in framing rules for withdrawals for families arranging wedding function in November and December. When RBI did come out with the rules, they were so stringent that it was almost impossible to withdraw the money. The government had to step in and ease the rules.
Another prominent issue where both differ is the amount of old notes which have come back. 
RBI had last week said that Rs 12.44 lakh in demonetised notes had come back to the banks by Dec 10.However, the government asked the Reserve Bank of India (RBI) to re-examine the figures for the demonetised amount that has come back into the system.
Another point of tiff was the waiver of charges on card transactions till December 30. RBI is believed to have been of the view that complete waiver will act as a disincentive for banks, but the decision was implemented.