RBI opposed to government's proposal to lower charges on card transactions
Days after the central government asked banks to lower charges on debit card transactions in its push for cashless transactions, the Reserve Bank of India has voiced its concerns, saying the government's move will make the business unsustainable for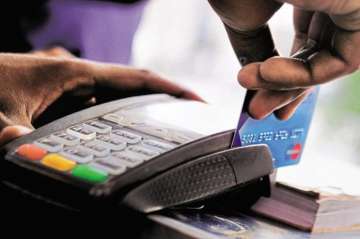 India TV Business Desk
New Delhi
December 12, 2016 18:03 IST
Days after the central government asked banks to lower charges on debit card transactions in its push for cashless transactions, the Reserve Bank of India has voiced its concerns, saying the government's move will make the business unsustainable for many banks.
The government has suggested that the merchant discount rate (MDR) – the rate charged to a merchant by a bank for providing card services – should be either done away with or substantially lowered till March 31, 2017.
According to RBI Deputy Governor R Gandhi, large banks like SBI and ICICI have expressed their concerns over the outcome of such a measure which could make the business unsustainable for many banks. 
According to a report in the Economics Times, the government feels that MDR is the major reason responsible for merchants not going for digital transactions. 
"The government feels that why should a merchant pay a part of the money he receives through card transactions to banks, hence in order to boost digital payments they need to waive the fees off," senior official with a payments company told ET.
To encourage widespread usage of digital payments post demonetisation, the government on November 23 said that no transaction charges will be levied on debit cards till December 31.