Tata Sons slaps legal notice on ex-chairman Cyrus Mistry for alleged breach of confidentiality
The boardroom battle between Tata Sons' current chief Ratan Tata and ex-chief Cyrus Mistry is turning murkier by the day. The latest development in this regard is that the ousted chairman Mistry has been slapped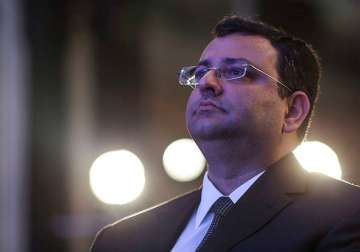 India TV Business Desk
New Delhi
December 27, 2016 18:00 IST
The boardroom battle between Tata Sons' current chief Ratan Tata and ex-chief Cyrus Mistry is turning murkier by the day. The latest development in this regard is that the ousted chairman Mistry has been slapped by a legal notice by his former company.
Tata Sons, the promoter Tata Group, has served him with a legal notice for an alleged breach of confidentiality by making sensitive and confidential documents about the company public, PTI reported on Tuesday.
In a surprise move on October 24, Tata Sons removed Mistry from chairmanship, leading to a series of allegations and counter-allegations by either side in what is described as the biggest corporate battle in recent times.
In their notice, Tata Sons said that Mistry's "petition at the National Company Law Tribunal (NCLT) included confidential data and business strategies," the Economic Times reported.
"Mistry cos have violated confidentiality undertakings to Tata Sons" and that he "acted recklessly with the sole intent to cause harm to Tata Sons," it further added.
Mistry, in his many open letters to Tata Sons, has made some exclusive informations about the company public. From alleging that Tata Sons called the shots at Bombay House to dragging it to the money laundering at AirAsia, Mistry has been on a revelation spree since his ouster.
Mistry also alleged that Ratan Tata wanted the Group to sell off Tata Consultancy Services (TCS), a move that was dismissed by J R D Tata back then.
However, the Tatas have maintained since their initial statements that Mistry's removal was due to his non-performance and departing from the company's culture and ethos.