Twitter search for 'tiny hands' throws up Donald Trump's profile as top result
Twitter users searching for the word "tiny hands" will receive a recommendation for the profile of the 45th president of the United States, Donald J. Trump. According to a report in technology website TechCrunch, Trump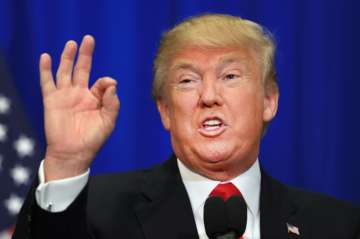 Source: PTI
India TV Tech Desk
New York
January 26, 2017 19:26 IST
Twitter users searching for the word "tiny hands" will receive a recommendation for the profile of the 45th president of the United States, Donald J. Trump.
According to a report in technology website TechCrunch, Trump is probably showing up in the results owing to a algorithmic mishap and Twitter may choose to manually remove his profile from such results.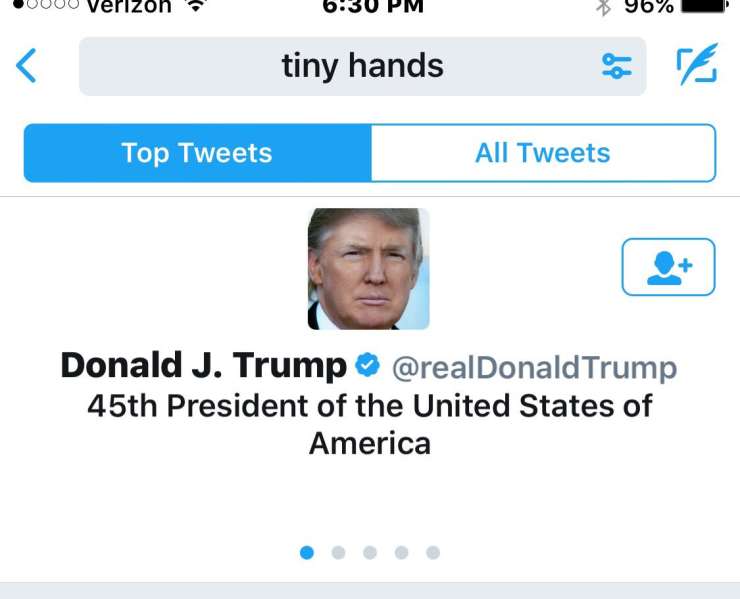 Earlier, when Twitter users looked for 'racist' and some other expletives, Trump showed up at the top but his profile has now been removed from these search results.
The bizarre search result was noticed by historian Greg Jenner, co-host of "Inside Versailles" show and consultant on the comedic history show "Horrible Histories".
With Trump being a regular of the micro-blogging site, it remains to be seen when Twitter removes his profile from being shown at such search results, the report added.
(With inputs from IANS)