25 surprising facts about Yahoo CEO Marissa Mayer
New Delhi: Young, powerful, rich, and brilliant, Yahoo CEO Marissa Mayer is a role model for millions of women. Now 38 years old, she is a wife, a mother, an engineer, and the chief executive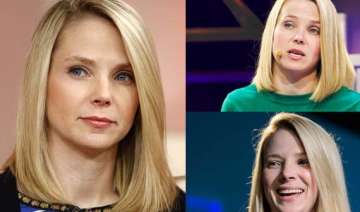 India TV News Desk
November 08, 2013 6:44 IST
New Delhi:
Young, powerful, rich, and brilliant, Yahoo CEO Marissa Mayer is a role model for millions of women. Now 38 years old, she is a wife, a mother, an engineer, and the chief executive of a $30 billion Yahoo, a woman in an industry dominated by men.
It has been a year since Marissa Mayer assumed command of Yahoo, and there's no doubt that she's injected the much required energy into the purple-hued Internet pioneer. Mayer has revamped many of Yahoo's core products, like Flickr, embarked on an ambitious acquisition spree — including the blockbuster $1.1 billion purchase of Tumblr — and returned hundreds of millions of dollars to shareholders. Perhaps most important, Mayer has rejuvenated esprit de corps among the company's long-suffering employees.
Given the bad shape Yahoo was in when Mayer took over as CEO, her most important accomplishment has been to get people talking positively about Yahoo again. Mayer has been pushing Yahoo's developers and designers to make improvements to the Sunnyvale, California-based company's products and services since she was hired in July of last year from Google. She revamped the home page, e-mail and weather services with sleeker designs and other improvements. Moreover, the company's stock price is up 100 per cent and engineers wanted to work for Yahoo again. More users will lead to better financial results, she said in July. Recently, ComScore Inc. announced that over 196 million Web users spent time on the largest U.S. Web portal's sites during the month, up 21 per cent from a year earlier.
From Wall Street to Silicon Valley, there are people hoping for her success at Yahoo top spot. Despite her grueling work habits, Mayer describes her success as almost effortless.
Let's take a look at 25 interesting facts about her life and career:
She was a shy student
From her early childhood days to her first year at Yahoo, Mayer was a shy and socially awkward person. She describes the child and teenage version of herself as "painfully shy."