2G: Anil Ambani to appear as witness in Delhi court tomorrow
New Delhi: The Special court hearing the 2G case today  dismissed Reliance Telecom's plea against the court summons for Anil and Tina Ambani to appear as witnesses. Reliance had moved the court saying since the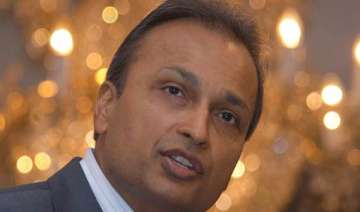 India TV News Desk
August 21, 2013 17:47 IST
New Delhi:
The Special court hearing the 2G case today  dismissed Reliance Telecom's plea against the court summons for Anil and Tina Ambani to appear as witnesses.
Reliance had moved the court saying since the Supreme court has reserved its  order in this case so Anil Ambani may be granted exemption from appearing in Patiala court as CBI  witness on August 22.
Meanwhile the Supreme Court today declined to pass any order against the special court's summons.
Reliance had challenged this summon which had asked Anil and Tina Ambani  to appear as witnesses on August 22 and 23 respectively.