5 successful start-ups by IITians
New Delhi: With huge investments flowing into the start-up space in India, companies started by IITians have taken the nation by a storm in the past few years. The massive growth shown by companies such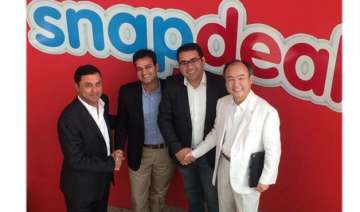 India TV News Desk
January 14, 2015 11:25 IST
New Delhi: With huge investments flowing into the start-up space in India, companies started by IITians have taken the nation by a storm in the past few years. The massive growth shown by companies such as Flipkart, Zomato, Ola, and Housing.com, is indicative of the kind of maturity and passion these grads from India's premier technological institute bring towards start-ups.
If figures are something to go by, over the past 11 months, India's e-commerce firms (many of which are headed by IITians) have secured over $3.9 billion investment from investors including venture capitalists, private equity funds and banks. For instance, Flipkart has raised over $1 billion and Kunal Bahl-led Snapdeal has also secured about $1 billion.
With an eye on future and hopes of floating their own ventures, many IITians are ready to let go of the big pay packages in order to start their own ventures. They believe if the venture is successful, valuations will follow.
Here we take a look at five successful start-ups by alumni of India's premier engineering institute:
Sachin Bansal and Binny Bansal, Flipkart
In 2007, Sachin Bansal and Binny Bansal, alumni of IIT Delhi, founded India's largest e-tailer, Flipkart. They started the company as an online retailer of books with an initial investment of Rs 4 lakh from a flat in Bangalore. The duo quit their jobs with the world's largest online retailer Amazon.com to start Flipkart. The intension behind staring Flipkart was to make shopping easier. It now banks on technology to sell everything from apparels to consumer durables, and has its own logistics firm and is valued at nearly Rs. 10,000 crore.
In his words, Sachin Bansal, describes Flipkart as a technology company that tends to do e-commerce.
In May 2014, Flipkart bought a major stake in Myntra in a cash and stock deal that could value the company between $300-330 million (Rs 1,800-2,000 crore). The deal was supposed to take on rivals such as eBay, Amazon and Snapdeal.