Agra-Mumbai flights soon
Agra: Agra is likely to to be connected to Mumbai by air before the start of the new tourist season in September."We have been informed by the civil aviation ministry that a flight will soon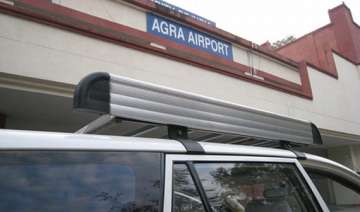 IANS
August 18, 2013 7:10 IST
Agra
: Agra is likely to to be connected to Mumbai by air before the start of the new tourist season in September.
"We have been informed by the civil aviation ministry that a flight will soon connect Agra to Mumbai," Rajiv Tiwari, president of the Federation of Travel Agents Association, told IANS.
Rakesh Chauhan, president of Agra Hotels and Restaurants Association, said Civil Aviation Minister Ajit Singh was keen that direct international flights land in Agra. "The Kheria airport is well equipped to receive international guests. Plans are also afoot to build a new terminal," Chauhan said.