Air India cuts fares by up to 50%
New Delhi: Air India has slashed air fares by as much as 50  per cent today, which now start at Rs 1,557 for tickets booked till January 18 – meant for travel dates starting from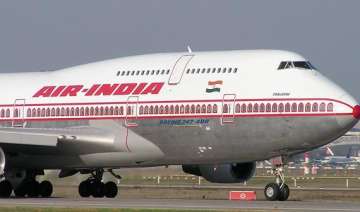 India TV Business Desk
January 12, 2015 17:32 IST
New Delhi: Air India has slashed air fares by as much as 50  per cent today, which now start at Rs 1,557 for tickets booked till January 18 – meant for travel dates starting from January 16 till April 30.
The new fares are valid for all flights in the domestic network, the firm said on its website.  
Air India the move will attract traffic given that this is the lean season.
The impact on ticket prices can be seen most dramatically in the Delhi-Mumbai flight fares, which have fallen from Rs 7,000+ earlier to a low of just under Rs 3,000.
The news also follows the launch of Tata-Singapore Airlines planes taking to the air from last week.