Apple to probe the death of Chinese woman 'from massive electric shock while answering her iPhone 5'
New Delhi, July 15: Apple has launched an investigation into its iPhone 5 following claims that a Chinese bride-to-be died from a massive electric shock while answering a call on her iPhone 5 while it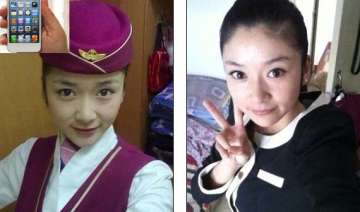 India TV News Desk
July 15, 2013 18:18 IST
New Delhi, July 15:
Apple has launched an investigation into its iPhone 5 following claims that a Chinese bride-to-be died from a massive electric shock while answering a call on her iPhone 5 while it was charging, the U.S. technology company said on Monday.
Ma Ailun, a 23-year-old woman from China's western Xinjiang region and a former flight attendant with China Southern Airlines, collapsed to the ground when she picked up her smartphone as it charged at home on Thursday, her family said.
The older sister of victim Ma Ailun said on Saturday on Sina Weibo, the Chinese equivalent of Twitter, that Ma was electrocuted while trying to answer a call on her iPhone while the device was charging.
"(I) hope that Apple Inc. can give us an explanation. I also hope that all of you will refrain from using your mobile devices while charging," she said in her post.
"We are deeply saddened to learn of this tragic incident and offer our condolences to the Ma family. We will fully investigate and cooperate with authorities in this matter," Apple said in an e-mail. 
The death of Ailun has sparked safety concerns over the bestselling smartphone.
Online, microblogging site Weibo was flooded with posts urging fellow users not to make calls while charging their phones.
Experts in Hong Kong warned against using any electrical device while it is being charged.
Local police said they are continuing to investigate the case.