ArcelorMittal India CEO Sanak Mishra leaves company
New Delhi, Aug 11: ArcelorMittal is facing an exodus of senior management at its India office, with about 20 top executives, including its CEO for Greenfield Projects Sanak Mishra, quitting in frustrations of having little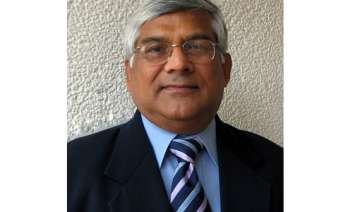 PTI
August 11, 2013 14:47 IST
New Delhi, Aug 11:
ArcelorMittal is facing an exodus of senior management at its India office, with about 20 top executives, including its CEO for Greenfield Projects Sanak Mishra, quitting in frustrations of having little or no work as company's projects here have failed to take off so far.
The world's largest steelmaker had announced in in 2005 and 2006 with much fanfare setting up of two mega steel plants in Jharkhand and Odisha, entailing an investment of USD 12 billion on each project. Later, it announced setting up another project of USD 6 billion, this time in Karnataka. All the projects, however, are facing delays on some counts.
Last month it said the company was exiting USD 12 billion project in Odisha citing inordinate external delays, problems in acquiring land and securing captive iron ore resources.
Multiple talks with company's present and former executives revealed that after Odisha exit, they are not expecting any big progress on the remaining two projects due to the prevailing issues, be it regulatory or problems in acquiring land and securing captive iron ore mine.
Besides, slump in global steel demand in last few years has seriously hampered ArcelorMittal's ability to proceed with mega investments and company's present focus is on reducing debt.
Combination of all these factors leads to very little work for the employees in the coming times in India, they said, while talking about their exits.
The biggest setback for the company was exit of Sanak Mishra, vice-president, ArcelorMittal and CEO for Greenfield Projects in India. He was spearheading the Odisha project and had joined the company in 2006 in its erstwhile avatar of Mittal Steel, after spending 30 years with state-owned SAIL.
People in the know of development said that July 31 was Mishra's last working day in ArcelorMittal.
Mishra, 68, is believed to be joining Essar Steel in the coming days though it could not be confirmed from the Ruias-promoted firm. Mishra could not be reached for comments.
Besides him, ArcelorMittal's head of corporate responsibility Sudhir Sinha, head of corporate communications Mandakini Sud and Head (HR) had left the company some months ago.
Its general manager (Mines) in Jharkjhand SP Prayaga was deputed to Liberia in the same capacity some time back, while the team, working for Odisha project, is now disbanded.
Its entire Corporate Communications team had quit by December last year.
Sources also said that ArcelorMittal has surrendered a major portion of the office space at its corporate office in the national capital as only about one-third of its original employee strength in Delhi remains.
Queries sent to the company's current India spokesperson remained unanswered.