Base year for GDP changed; economy grew at 6.9 % in 2013-14
New Delhi: A change in base year for computing national accounts pushed up the economic growth rate for 2013-14 to 6.9 per cent, while earlier estimate on the basis of old series was 4.7 per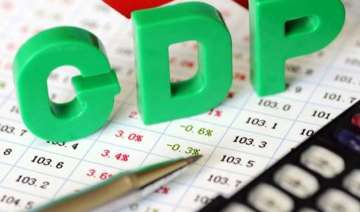 PTI
January 30, 2015 19:45 IST
New Delhi: A change in base year for computing national accounts pushed up the economic growth rate for 2013-14 to 6.9 per cent, while earlier estimate on the basis of old series was 4.7 per cent. Similarly, the economic growth rate for 2012-13 has been revised upwards to 5.1 per cent, compared with 4.5 per cent estimated earlier.
These changes follow a revision in the base for calculating national accounts to 2011-12 from 2004-05. The base year was last revised in January 2010.
"Real GDP or GDP at constant (2011-12) prices stands at Rs 92.8 lakh crore and Rs 99.2 lakh crore, respectively for the years 2012-13 and 2013-14, showing growth of 5.1 percent during 2012-13, and 6.9 percent during 2013-14," said a release.