Bitcoin bank closes after high-tech heist
San Francisco: A bank specializing in bitcoins says it has closed after computer hackers robbed its digital currency.The closure of the Flexcoin bank comes just a week after the collapse of Mt. Gox, a major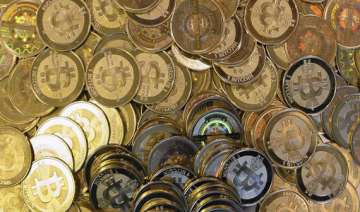 India TV News Desk
March 05, 2014 17:38 IST
San Francisco:
A bank specializing in bitcoins says it has closed after computer hackers robbed its digital currency.
The closure of the Flexcoin bank comes just a week after the collapse of Mt. Gox, a major bitcoin exchange.
Mt. Gox also linked its demise to an electronic heist.
The twin failures of Mt. Gox and Flexcoin will likely raise more doubts about bitcoin's ability to establish itself as an alternative currency.
Hackers stole 896 bitcoins from Flexcoin's online vault, or "hot wallet," according to a notice on Flexcoin's website Tuesday. That translates into a loss of about $600,000, based on bitcoin's current trading value.