Stunning supercars at Geneva Motor Show
Geneva: Dreaming is what most of us who lack the cash needed to buy a supercar can still afford to do.So when an auto show rolls around offering a look at some of the most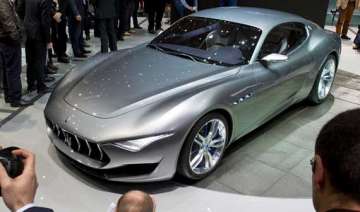 India TV News Desk
March 09, 2014 12:47 IST
Geneva:
Dreaming is what most of us who lack the cash needed to buy a supercar can still afford to do.
So when an auto show rolls around offering a look at some of the most stunning examples of auto art and engineering, it's time to indulge — even just for a moment.
Here's a glance at four of the most striking new vehicles on display at the Geneva Motor Show, which opens to the public Thursday and runs through March. 16.