India's changing luxury homes landscape
New Delhi: India has come a long way by emerging as a resilient market for luxury housing. Certainly the demand for luxury housing is not alike everywhere as it varies according to cities. Even the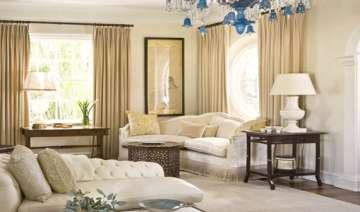 India TV News Desk
March 07, 2014 11:34 IST
New Delhi:
India has come a long way by emerging as a resilient market for luxury housing. Certainly the demand for luxury housing is not alike everywhere as it varies according to cities. Even the definition of 'luxury' changes as we look into various parts of the country.
For example, a two-bedroom apartment in a central location in Mumbai, Pune, Bangalore or Gurgaon is often sold and bought as a luxury unit simply because of the profile of the location. As such, inherently valuable locations such as Cuffe Parade, Worli and Lower Parel in Mumbai and Sahakarnagar, Bund Garden Road, Boat Club Road, Kalyani Nagar and Koregaon Park in Pune are seen as luxury locations. This has some merit, but is by no means all that there is to luxury housing in India.
A more precise definition of luxury housing in India is housing which offers opulent living spaces and ultra-modern luxurious amenities. Such projects may or may not be centrally located. In fact, such luxury projects can offer a more evolved luxury experience, since developers do not have to invest in cost-intensive land and can concentrate on supplying luxurious experience to buyers.
The most responsive markets for luxury housing in India are Mumbai, Pune, Bangalore, Delhi, Gurgaon and to a certain extent Chennai. This is because these cities see a lot of wealth creation thanks to their economic fundamentals. However, it is not only the wealth creation in these cities which is driving the luxury homes market in India. The evolving mindsets of the buyers emanating from these cities is also changing the shape and specifications that define the term 'luxury homes.
The concept of luxury has definitely changed dramatically over the years, and this holds true for luxury homes as well. Previously, the demand for large, well-appointed homes came primarily from 'old money' - that is, families which have had amassed wealth over several generations, either through business operations, investments or inheritances. The configuration of choice for such families was bungalows built on family-owned land and embellished with various luxurious amenities. Such homes existed in these families for decades, and rarely reflected the changing times.
Today, the ranks of HNIs in India do not include only such families. The country's IT and manufacturing boom has brought wealth generated by high-paid jobs and new business enterprises into the picture, as well. The average age of luxury home buyers is now between 35-42, and the requirements that such individuals have in terms of luxury housing has also changed.
While there is still a focus on spacious living, there is an increased accent on 'smart home' accouterments, high-end common amenities and technologically evolved security. These were certainly not factors which went into the definition of luxury living a couple of decades ago. Today's buyers of luxury homes are highly aspirational and, more importantly, tech-savvy. This means that they are able to put to use their knowledge of IT technology to increase their families' lifestyle quotients.
(Kishor Pate is CMD of Amit Enterprises Housing Ltd.)