Carrier Eyes Rs 2,000-Cr Sales From Chinese JV
Mumbai, Jan 10: Air-conditioning solutions provider Carrier today said it is eyeing Rs 2,000 crore sales in the next three to four years from its joint venture with the Chinese firm Midea."Our target for the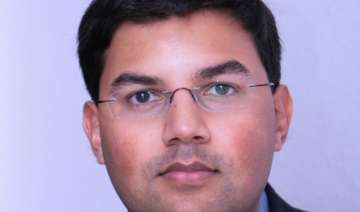 PTI
January 10, 2012 18:35 IST
Mumbai, Jan 10: Air-conditioning solutions provider Carrier today said it is eyeing Rs 2,000 crore sales in the next three to four years from its joint venture with the Chinese firm Midea.

"Our target for the next three to four years is Rs 2,000 crore from the joint venture partnership that we have just entered with Midea," Carrier India managing director Gaurang Pandya told PTI.

Carrier, which has a joint venture with the USD 17-billion Midea in other regions like China, Egypt, Brazil, Argentina and Chile, has forged one here with the company and plans to invest over Rs 100 crore to set up the business initially which will be ramped up to Rs 500 crore over four to five years for manufacturing and distribution here.

The JV is likely to be named as Carrier-Midea and will focus on the residential air-conditioning vertical with Midea owning 60 percent and Carrier owning 40 percent.

"The air-conditioned apartment segment is about 5-10 percent and with high-end apartments coming up we see a shift in this," Pandya said.

Carrier-Midea JV will set up a manufacturing unit at Haryana, with a capacity of one lakh unit tonne.

Carrier has 350 exclusive dealers along with 300 multi-brand retailers and 1,000 outlets. The JV will also mark Midea's entry and plans to roll out its products in the country.

"We plan to roll out the Midea brand in second half of this year or early next year," he said.