Cement Corporation of India seeks transfer of coal linkage
New Delhi, July 14: Cement Corporation of India (CCI) has asked State-run CIL to transfer coal linkage for its cement plant in Himachal Pradesh from Eastern Coalfields (ECL) to Northern Coalfields (NCL). ECL and NCL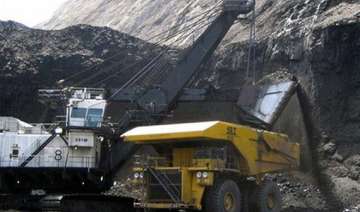 PTI
July 14, 2013 15:35 IST
New Delhi, July 14:
Cement Corporation of India (CCI) has asked State-run CIL to transfer coal linkage for its cement plant in Himachal Pradesh from Eastern Coalfields (ECL) to Northern Coalfields (NCL). ECL and NCL are subsidiaries of the maharatna firm Coal India (CIL).
"Your attention is invited...in connection with transfer of coal linkage from ECL to NCL for our Rajban Cement Plant in Himachal Pradesh," CCI Chairman and Managing Director R P Tak said in a letter to CIL CMD S Narsing Rao.
The firm further said that due to high landed cost of coal from ECL and uneconomic logistics, the coal ministry had acceded to CCI's request and issued directions for transfer of linkage for Rajban plant in March. Subsequently, even NCL had given its consent to supply coal to plant.
"The transfer of linkage is yet to materialise. I once again urge upon you to kindly intervene in the matter and issue necessary directions to the concerned authorities for transfer of coal linkage on urgent basis so that a new FSA (fuel supply agreement) is signed with NCL," CCI said in the letter.
Earlier too, the company had written to CIL on the issue in April and May.
The Delhi-based firm was set up in 1965 with an objective of exploring limestone reserves and setting up cement manufacturing units to meet domestic requirements. The state- owned firm at present has 10 units across eight states.