Coal strike hits production; daily loss estimated at 1.5mn tonnes
New Delhi: The five-day strike by coal industry workers across the country entered its second day today as negotiations between government officials and union leaders failed late last night. Though Union Coal Minister Piyush Goyal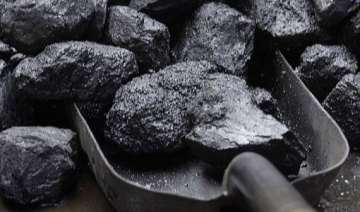 India TV Business Desk
January 07, 2015 14:20 IST
New Delhi: The five-day strike by coal industry workers across the country entered its second day today as negotiations between government officials and union leaders failed late last night. Though Union Coal Minister Piyush Goyal was not present at the meeting, both sides have agreed to continue the discussion.
The strike by five major trade unions – the BJP-backed Bharatiya Mazdoor Sangh (BMS), Indian National Trade Union Congress (INTUC), All India Trade Union Congress (AITUC), Centre of Indian Trade Unions (CITU), and Hind Mazdoor Sangh (HMS), has hit 75 per cent of the 1.5 million tonnes of daily coal production, including that of Coal India. CIL has near monopoly over coal production, accounting for nearly 82 percent of domestic output. Nearly 5 lakh workers, including those of Coal India, have joined the strike.
"We are united and continue our strike on the second day," Indian National Mine Workers' Federation (INTUC) Secretary General S Q Zama had said.
If the impasse continues it will seriously impact the fuel supplies to nearly 100 power plants across the country.
Speaking to India TV, Baij Nath Rai, President of Bharatiya Mazdoor Sangh, said "We are demanding the withdrawal of Coal Mines (Special Provisions) Bill and are against the enabling clause in the coal block allocation ordinance that may allow coal extraction and its sale by private companies."
Mr Rai also said the unions want to halt denationalisation of the industry, divestment and transfer of existing private mine workers to new owners after e-auction.
He said it is time for coal workers to `do or die', and said the government should show some maturity to look at the needs of lakhs of workers in the sector.
Coming out of late-night talks, S Q Zama said, "Negotiations at the secretary-level have failed, but we are open for discussions at political level, at the level of Prime Minister or Coal Minister.
The Labour ministry said in a statement that the strike has affected the working of CIL and its subsidiaries, as also the mines of Singareni Collieries Co Ltd.
After the Supreme Court cancelled 204 coal block allocations made between 1993 and 2010, the government in October promulgated the Coal Ordinance (Special Provisions) Bill, 2014, for their re-allocation and e-auction, the tender process for which was set in motion last week.
Will it lead to a power crisis?
As of January 1, coal inventory at power plants stood at nine days. But 20 power plants have coal stocks of less than four days. The strike may result in production loss of up to 8 million tonnes. So, once the stock is exhausted the supplies will definitely take a hit.
On Monday, Uttar Pradesh Chief Minister Akhilesh Yadav had directed officials to keep a close watch on the situation unfolding in the wake of the strike, so that power generation is not hit.
State-owned UP Rajya Vidyut Utpadan Nigam has dismissed possibilities of coal supply bottlenecks hitting production at five of its major plants in the state.
However, on the government's part, Coal Minister Piyush Goyal has denied an imminent power crisis.
Impact on production
The strike has badly impacted coal production in Jharkhand, particularly in Central Coalfield Ltd. Of the 58 collieries, production was zero in 39, partial in eight while 11 collieries were functional, a CCL source said. CCL produces around 1.50 lakh tonnes daily but output fell more than 80 percent.
At Bharat Coking Coal Ltd, production was badly hit, with the strike impacting more than 70 percent of the workforce.
Unions estimate a daily loss of up to Rs 1,500 crore as a result of the strike.