Consolidated FDI policy's next edition to come out on March 31
New Delhi: The Commerce and Industry Ministry plans to release the next edition of its consolidated FDI policy document on March 31, incorporating all the changes made over the past year."The next edition of the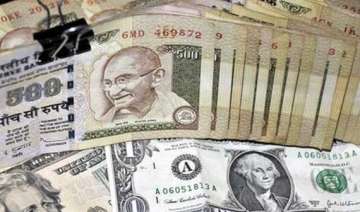 PTI
January 02, 2015 18:01 IST
New Delhi: The Commerce and Industry Ministry plans to release the next edition of its consolidated FDI policy document on March 31, incorporating all the changes made over the past year.
"The next edition of the Consolidated FDI Policy Circular i.e. 'Consolidated Foreign Direct Investment Policy Circular of 2015' is scheduled to be issued on March 31, 2015, and will be effective from 1 April 2015," the Department of Industrial Policy and Promotion (DIPP) said.
The DIPP, which is under the Ministry of Commerce and Industry, is the nodal agency on FDI policy. It compiles all policies related to India's FDI regime into a single document to make it simple and easy for investors to understand.
The DIPP has invited public comments on the document till January 16, it said.
FDI is considered crucial for economic development and India has taken several steps to attract such funds.
Last year, the government relaxed norms in several sectors including railways, defence and medical devices sector.
FDI inflows during April-October of the current financial year grew by 26 per cent to $17.34 billion from $13.82 billion in the same period a year earlier.
India is projected to require about $1 trillion to fund infrastructure such as ports, airports and highways.