CPSEs employee strength drops 28.8% to around 14 lakh
New Delhi: The total employee strength in all Central Public Sector Enterprises (CPSEs) has declined 28.8 per cent to 13.98 lakh as on March 31, 2012 compared to 19.65 lakh in 1997-98, Parliament was informed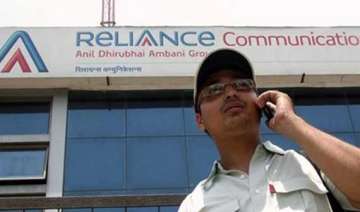 PTI
August 22, 2013 18:17 IST
New Delhi:
The total employee strength in all Central Public Sector Enterprises (CPSEs) has declined 28.8 per cent to 13.98 lakh as on March 31, 2012 compared to 19.65 lakh in 1997-98, Parliament was informed today.
"The total employees on the roll of all CPSEs as on March 31, 2012 were 13.98 lakh compared to 19.65 lakh in 1997-98," Minister of Heavy Industries and Public Enterprises Praful Patel said in a written reply to the Lok Sabha.
As on March 31, 2012, there were 260 CPSEs compared to 248 in 2010-11.
In 2010-11, the total number of staff on roll of all CPSEs stood at 14.40 lakh.
Replying to another query, Patel said, the government has formulated a policy for the 7th Round of wage negotiations for workmen in CPSEs based on consultations among various central ministries/departments and other organisations.
The wage negotiations lead to an upward wage revision, thereby, benefiting the workmen of CPSEs, he added.
The salient features of the policy include respective CPSEs have to bear the entire burden from their internal resources and PSUs have to implement negotiated wages after confirming to their administrative ministry/department that wage settlement is in conformity with approved parameters.
As on March 31, 2012, there were 9.97 lakh workmen on the rolls of CPSEs.