Crude oil futures extend losses
New Delhi: Crude oil futures prices today fell by another 0.46 per cent to Rs. 3,055 per barrel, as speculators engaged in reducing exposures amid a mixed trend in the Asian trade.Trading sentiment remained weak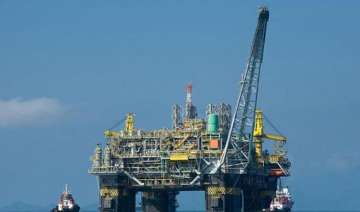 PTI
January 07, 2015 12:51 IST
New Delhi: Crude oil futures prices today fell by another 0.46 per cent to Rs. 3,055 per barrel, as speculators engaged in reducing exposures amid a mixed trend in the Asian trade.
Trading sentiment remained weak at the futures trade with crude prices lingering at their lowest levels in five-and-a-half years on fears of fresh global turmoil over a political crisis in Greece, analysts said.
On the Multi Commodity Exchange, crude oil for delivery this month shed Rs. 14 or 0.46 per cent to Rs. 3,055 per barrel in 2,740 lots.
Similarly, the oil for February delivery moved down by Rs. 13 or 0.42 per cent to Rs. 3,119 per barrel in volume of 294 lots.
Meanwhile, West Texas Intermediate (WTI) crude oil for February delivery rose 11 cents to $48.04 a barrel, while Brent for February fell two cents to $51.08 per barrel in late morning trade on the New York Mercantile Exchange.