Demands of delivery agents on a rise in the booming ecommerce sector
New Delhi: E-commerce sector, currently on a boom, is desperately looking for quality delivery boys to fulfill its supply need. With industry getting orders worth $10 billion, the requirement of agents who can deliver the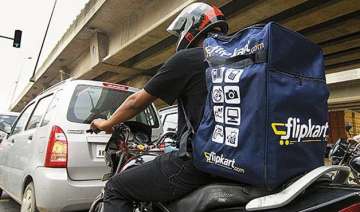 India TV Business Desk
January 22, 2015 17:18 IST
New Delhi: E-commerce sector, currently on a boom, is desperately looking for quality delivery boys to fulfill its supply need. With industry getting orders worth $10 billion, the requirement of agents who can deliver the products on the doorsteps is also on a rise.
According to the reports of Ikya Human Capital Solutions, 2.5-3 lakh boys are already on the roads delivering goods ordered by several customers online.
Soon the ecommerce giants like Flipkart and Snapdeal will be seen doubling the number of their delivery agents in order to pace the order deliveries.
Now the e-tailers have extended their arms to villages, NGOs and employment exchanges too. They are even open to hire students on part-time basis to meet the expectations.
To mention, Ikya alone has around 14000 delivery agents under its umbrella and is expecting to double this in a year's time. It has around 70 recruiters to hunt for delivery boys in Bengaluru and its nearby towns.
Salaries for these agents range from Rs 7000 per month to Rs 16000. According to Guruprasad Srinivasan, director of staffing of a Bengaluru-based recruitment company attrition in this sector is very high, almost 80%.
On moving horizontally, the rise in salary could maximum rise to 25%. According to media reports, FlipKart and Amazon are known to be better paymasters than the rest.
"We will need at least 25,000 delivery agents in the next three months," said Dilip Chenoy, MD and CEO of National Skill Development Corporation in a discussion with Times of India newspaper.
These last-mile agents are provided a training of around 8-10 days before hitting the roads. Their employers have to keep them constantly motivated with perks like gift coupons, vouchers, get-togethers and appreciations etc.