DLF net profit down 38% at Rs 181.19 cr in Q1
New Delhi: Country's largest realty firm DLF has said its net debt has reduced by over 6 per cent during quarter ended June to Rs 20,369 crore helped by improved sales and funds raised via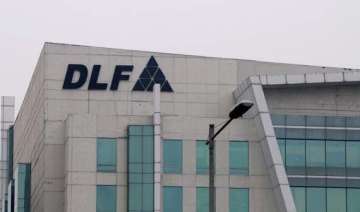 PTI
August 13, 2013 16:58 IST
New Delhi:
Country's largest realty firm DLF has said its net debt has reduced by over 6 per cent during quarter ended June to Rs 20,369 crore helped by improved sales and funds raised via share sale to institutional investors.
DLF said its net debt would come down to Rs 17,500 crore by end of this fiscal even if the company is not able to complete the $300 million deal to sell hospitality chain Amanresorts to founder Adrian Zecha.
Net debt has declined to Rs 20,369 crore from Rs 21,731 crore as on March 31, 2013, DLF said in analyst presentation.
"Given the pipeline of divestitures already executed, we maintain the FY14 guidance of net debt of Rs 17,500 crore".
During the April-June quarter, the realisation from sale of non-core assets stood at Rs 215 crore and proceeds from the IPP ( Institutional Placement Programme) was Rs 1,863 crore.
DLF is expecting to garner another Rs 2,870 crore this fiscal from divestment of land and non-core businesses such as wind energy and insurance. This fund would help the company in meeting the FY'14 debt guidance.
"Will achieve targeted net debt reduction irrespective of Aman ... Once Aman happens, we should better the net debt reduction target of Rs 17,500 crore," it added.
Stating that Zecha could not close the deal by the deadline June 30, 2013, DLF said it "removed the exclusivity on the transaction and are currently in negotiations with more than five bidders/investors".
"Zecha continues to have the opportunity to close the transaction. We are confident of closure of the transaction in a short period of time at targeted valuations," it said.