Duties on gold and non-essential items may go up
New Delhi: Duties on import of gold, silver, oil and non-essential goods may go up as Finance Minister P Chidambaram on Monday declared government's intention to compress their imports along with other measures to check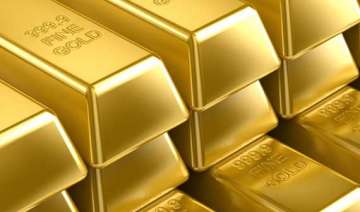 PTI
August 12, 2013 17:32 IST
New Delhi:
Duties on import of gold, silver, oil and non-essential goods may go up as Finance Minister P Chidambaram on Monday declared government's intention to compress their imports along with other measures to check rupee slide and contain Current Account Deficit (CAD).
Making a statement in Parliament, he said measures will also be taken to enhance capital flows by allowing public sector financial institutions to raise quasi-sovereign bonds to finance infrastructure and liberalising ECB guidelines.
The measures include permitting PSU oil companies to raise additional funds through ECBs (External Commercial Borrowings) and trade finance and relax the non-resident deposit schemes.
"Notifications in respect of tariff rates will be laid before Parliament in the usual course. Administrative measures, as and when taken by the competent authority, will be put in the public domain", Chidambaram said.
He said with these measures the government would be able to contain CAD to USD 70 billion or 3.7 per cent of the GDP and there would be enough inflows to finance the current account gap.
The CAD touched all-time high of 4.8 per cent of the GDP in 2012-13, mainly on account of high gold and oil imports.