Euro slides to nine-year low against US dollar
New Delhi: The euro fell to a nine-year low against the US dollar on Monday on the likelihood of more monetary easing by the European Central Bank and its diminishing status as a reserve currency.The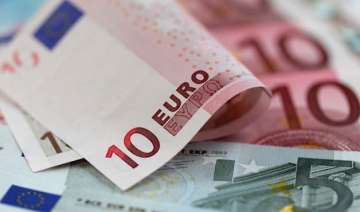 India TV Business Desk
January 05, 2015 11:17 IST
New Delhi: The euro fell to a nine-year low against the US dollar on Monday on the likelihood of more monetary easing by the European Central Bank and its diminishing status as a reserve currency.
The common currency fell to $1.1860 in early Asian trade, its lowest since March 2006. It last stood at $1.1950, down 0.4 per cent on the day.
The euro also fell against the yen, stooping to a two-month low of 146.36 yen.
The currency has shed nearly 12 percent against the US dollar in 2014 with the Federal Reserve poised to hike rates in 2015 thanks to a recovering economy.