Facebook board member's 'colonial' Tweet draws India's ire
New Delhi: An offensive statement today by one of the board members of Facebook on micro-blogging website Twitter likening Facebook's Free Basics to colonialism created an online storm with Indians coming down heavily upon him."Anti-colonialism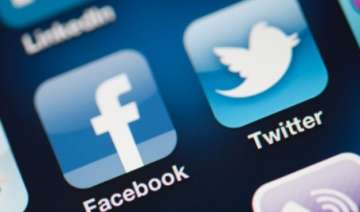 India TV Business Desk
February 10, 2016 23:14 IST
New Delhi: An offensive statement today by one of the board members of Facebook on micro-blogging website Twitter likening Facebook's Free Basics to colonialism created an online storm with Indians coming down heavily upon him.
"Anti-colonialism has been economically catastrophic for the Indian people for decades. Why stop now?" Marc Andreessen had written in his tweet.
Although the tweet was subsequently deleted, the comment, made after TRAI's decision of saying no to differential pricing of data content, led to several Indians storming social networking sites like Facebook and Twitter with angry reactions.
"Now @facebook board director @pmarca suggests being colonized was good for India and we should've let Fb do so", posted prominent Indian investor Mahesh Murthy.
"…wow, claims along the lines of "colonialism would be good for us". Like East India Company?", wrote a Twitter user with the handle @raveeshbhalla.
Sensing fire, Andreessen, who co-founded Andreessen Horowitz, a venture capital firm, immediately retreated his tweet. "I hereby withdraw from all future discussions of Indian economics or politics. Carry on…", he tweeted.
"For the record, I am opposed to colonialism in any country," he further clarified.
Earlier in the day, Kirthiga Reddy, MD, Facebook India, who was attending a seminar organised by the Internet and Mobile Association of India in New Delhi, refused to comment on Free Basics. 
"No service provider shall offer or charge discriminatory tariffs for data services on the basis of content," TRAI said on Monday in a much-awaited regulatory order. 
Reacting to the TRAI order, Facebook said it was "disappointed with the outcome", but would continue "efforts to eliminate barriers and give the unconnected an easier path to the Internet".
 
(With IANS inputs)