Facebook turns 12: Unknown facts about the social networking giant
San Francisco: Popular social networking platform Facebook today completes 12 years of its inception. These years have not only seen Facebook grow more popular than previous years, it has also emerged as one of the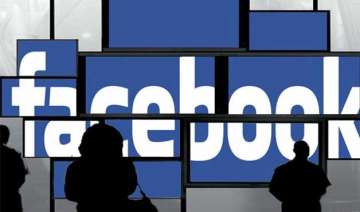 India TV Business Desk
February 04, 2016 16:13 IST
San Francisco: Popular social networking platform Facebook today completes 12 years of its inception. These years have not only seen Facebook grow more popular than previous years, it has also emerged as one of the most successful companies around the globe. With users spread across the globe, Facebook and its growing popularity have broken barriers in people to people communication.
Besides the way people communicate with each other, Facebook has grown into a social phenomenon where users' activities on its platform also impact their relations and choices; even consumption patterns.
The more people in your friends list, the more popular you are perceived to be. Also, if there is someone you wish to cut ties with, you can cut him/her off from your circle of 'friends'.
Big businesses too rely extensively on Facebook in gauging trends and public preferences.
As the people's favourite continues to evolve and grow cutting new boundaries, we bring you a collection of some interesting facts about Facebook and its founder Mark Zuckerberg:
Facebook is blue; Mark Zuckerberg suffers red-green color blindness
According to a profile of Facebook's founder and CEO by The New Yorker magazine, Mark Zuckerberg is partially (red-green) colorblind, which means the color he can see best is blue. That also happens to be the color that dominates the Facebook website and mobile app.
"Blue is the richest color for me," he told the magazine. "I can see all of blue," he said.
Mark Zuckerberg didn't want to add photo-sharing feature to Facebook
Mark Zuckerberg didn't want to add the photo-sharing feature to Facebook. In fact, it was Sean Parker who convinced him to bring it on board. Ironically, Facebook is now the most popular photo-sharing site.
You can't block Mark Zuckerberg on Facebook
You can try as hard as you want but you cannot block Mark Zuckerberg from Facebook and he has been 'un-blockable' for several years.
This feature has been added only for the Zuckerberg, apparently to enable him to keep an eye on the users.
Mark Zuckerberg receives a US$ 1 salary as CEO of Facebook
The 30-year-old Mark Zuckerberg may be the world's fourth-richest person but he has followed in the footsteps of Apple's Steve Jobs and Google's Larry Page and Sergey Brin by claiming only US$ 1 in salary as CEO of Facebook.
Facebook loses almost US$ 25,000 for every minute it's down
It may or may not be a big deal for users when Facebook goes down for a while. For Facebook though, it means money - in huge amounts. Each time Facebook goes down, it ends up losing big money - US$25,000 to be precise for every minute.
Approximately 7.5 million sites contain the the Facebook Like or Share Buttons
We always notice various sites containing Facebook 'like' or 'Share' icons. Did you know that approximately 7.5 million sites feature these two icons on their interface?
California is the most 'social' state
There are more than 15,267,160 Facebook users and the numbers just continue to add up. As per reports, 41 per cent of the American state's population has accounts on Facebook.
Following California is Texas with 9 million, New York comes in at third with 8 million people.
The first 'face' on Facebook
Remember that weird guy on TheFacebook.com? It was none other than Al Pacino who was the first "face" on TheFacebook.com.
Facebook has 95 million users in China despite being blocked
One of the most astonishing facts about Facebook is that it has 95 million users in China despite the platform being blocked in the country.
There are about 30 million dead people on Facebook
Besides networking and catching up with friends, Facebook has also emerged as a kind of a memorial with profiles of more than 30 million users who have passed away. While some accounts have been shut down by their relatives and friends who had access to the passwords, several others continue to exist as Facebook cannot shut down such accounts on its own unless there are specific requests from families of the dead users.
Hacking Facebook got this man hired
In 2006, a guy named Chris Putnam hacked into Facebook and made thousands of profiles look like MySpace profiles. Later, Facebook hired him.
Facebook users woke up by checking their FB account
Approximately 48 per cent of Facebook users in the age group of 18-34 years check their accounts upon waking up. As per estimates, 28 per cent of that demographic actually checks Facebook before they even get out of bed.