India won't entertain FII demand for capital gains tax waiver
New Delhi: Referring to the recent capital tax gains demand of Rs.40,000 crore from foreign funds, the government on Tuesday asserted it will not give in to any demand for waiver on tax of previous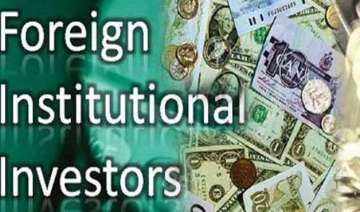 IANS
April 22, 2015 8:10 IST
New Delhi: Referring to the recent capital tax gains demand of Rs.40,000 crore from foreign funds, the government on Tuesday asserted it will not give in to any demand for waiver on tax of previous years.
"The government will not yield to the demand of FIIs (foreign institutional investors) to withdraw tax notices issued to them," a senior finance ministry official told reporters here on condition of anonymity
Finance Minister Arun Jaitley had said in his first full budget speech on February 28 that capital gains made by foreign investors from the current fiscal would be exempt from minimum alternative tax (MAT), but the exemption does not apply retrospectively.
Many foreign investors have been concerned about receiving notices requesting their MAT calculations for the financial year 2011-2012, while Jaitley said in Washington last week that these companies had asked for a waiver on the ground it was an unfair tax. But they lost the case in courts.
"So, for future I have abolished it (minimum alternate tax on capital gains) from April 1, 2015," he said, adding: "But their expectation that having lost the case the state must now intervene, that looks a little difficult from my point of view."
The finance minister, however, said such funds had the option to take their appeal to the courts.