Former telecom secretary R. Chandrasekhar to head Nasscom
New Delhi, July 6: Former telecom secretary R. Chandrasekhar will head Nasscom after current president Som Mittal retires on January 3. His appointment comes at a time when $108 billion information technology (IT) sector is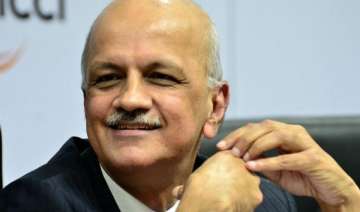 India TV Business Desk
July 06, 2013 10:00 IST
New Delhi, July 6:
Former telecom secretary R. Chandrasekhar will head Nasscom after current president Som Mittal retires on January 3. His appointment comes at a time when $108 billion information technology (IT) sector is passing through a challenging face.
The announcement came after the conclusion of the Executive Council meeting held in Pune, Nasscom said in a statement.
Chandrasekhar was the Chairman, Telecom Commission and Secretary, Department of Telecommunication till March 2013. During his career with the Government, he held a variety of key assignments many of them relating to the information and communications technology sector, both in the Government of India and Andhra Pradesh Government. 
In 2012-13, India's software revenue exports showed a growth of barely 10 per cent, the slowest pace in five years. Chandrasekhar's experience in dealing with policy establishments across the world will help the industry accelerate its leadership in emerging areas.
Chandrasekhar, who has also headed the department of information technology and put in place the national e-governance programme, will be Nasscom's fourth president. Previous presidents to head Nasscom were Dewang Mehta and Kiran Karnik.