Fuel price hike soon; Moily meets Chidambaram
New Delhi: The recent surge in global oil prices has made the government worried. Petroleum and Natural Gas Minister Veerappa Moily met Finance Minister P. Chidambaram on Thursday to discuss the situation arising out of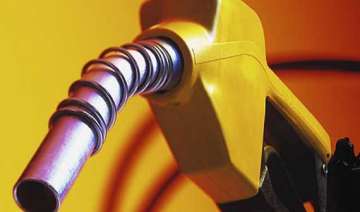 India TV Business Desk
August 30, 2013 10:55 IST
New Delhi:
The recent surge in global oil prices has made the government worried. Petroleum and Natural Gas Minister Veerappa Moily met Finance Minister P. Chidambaram on Thursday to discuss the situation arising out of rising crude oil prices and a falling rupee. 
There are indications that the Petroleum Minister also discussed a possible one-time increase in diesel price and cut in duties. There is buzz of possible Rs 3-4 a litre hike in diesel price.
Though the RBI's announcement of direct dollar facility to the three biggest buyers – public sector oil marketing companies – played a key role in the rupee recovering by 225 paise on Thursday, it may not give enough comfort to the these companies. As the companies sell diesel, domestic LPG and kerosene sold under public distribution system much below the cost price resulting in revenue loss.
The fears of rising subsidy and import bills are threatening to derail the fiscal deficit target of 4.8 per cent and current account deficit target of 3.7 per cent.
When asked about price revision, Moily said, "It is inevitable to hike petrol and diesel prices, that call we have not yet taken."
He also said "After Parliament, before Parliament, there is no question. Whatever is necessary for the Indian economy, we will do it."