G K Pillai resigns as MCX-SX chairman
New Delhi: Former home secretary Gopal Krishna Pillai has resigned as chairman of MCX Stock Exchange (MCX-SX), less than five months after being appointed to the post, handing over the baton to Thomas Mathew, the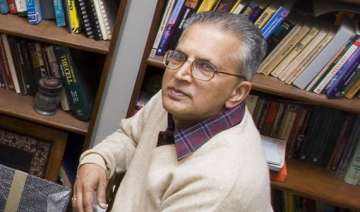 India TV Business Desk
March 15, 2014 17:31 IST
New Delhi:
Former home secretary Gopal Krishna Pillai has resigned as chairman of MCX Stock Exchange (MCX-SX), less than five months after being appointed to the post, handing over the baton to Thomas Mathew, the vice-chairman.
The exchange also announced that MCX and FTIL had been reclassified as Public Shareholder from Promoter Shareholder.
"It was a wonderful experience to work with the team and I am stepping down due to personal reasons," said an exchange press release, quoting Pillai.
Finance Minister P Chidambaram said he hoped the directors of MCX-SX would act in public interest and that there was an orderly resolution of the crisis.
Pillai, Mathew and Goyal had come on board as part of the changes following the Rs 5,600-crore payment crisis at the Jignesh Shah-promoted National Spot Exchange Limited. Shah was earlier the vice-chairman at MCX-SX.