Goldman Sachs says oil prices could fall to $30s
New Delhi: US investment bank Goldman Sachs has slashed its short-term forecast for crude oil and expects it to fall to around $30 per barrel mark.Analysts at Goldman Sachs cut their three-month forecasts for Brent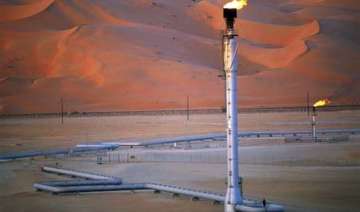 India TV Business Desk
January 12, 2015 18:07 IST
New Delhi: US investment bank Goldman Sachs has slashed its short-term forecast for crude oil and expects it to fall to around $30 per barrel mark.
Analysts at Goldman Sachs cut their three-month forecasts for Brent to $42 a barrel from $80 a barrel and for the U.S. West Texas Intermediate contract to $41 a barrel from $70 a barrel. The bank believes that the prices could come down further to $30s a barrel before any rebound.
The bank warned that prices would have to remain close to $40 per barrel for some time in order to shut down a significant number of shale oil wells in the US, which Opec and Saudi Arabia see as a threat to their market share.
Both Brent and U.S. crude are around their lowest since April 2009 and have fallen for seven straight weeks on a growing supply glut.