Government likely to announce 5-6 meaures to curb Current Account Deficit
New Delhi, Aug 6: With the Reserve Bank of India's (RBI) measures failing to stem the rupee's slide, the government is likely to announce steps to curb a ballooning Current Account Deficit (CAD). The Finance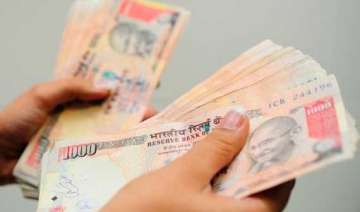 PTI
August 06, 2013 17:19 IST
New Delhi, Aug 6:
With the Reserve Bank of India's (RBI) measures failing to stem the rupee's slide, the government is likely to announce steps to curb a ballooning Current Account Deficit (CAD). The Finance Ministry is expected to announce five-six measures to curb CAD.
According to Finance Ministry sources, the government may tell Public Sector Units (PSUs) like IRFC, PFC, IIFCL to float quasi sovereign bonds. The government will look to raise around $507 billion through the bonds.
Another measure that is being looked at is import tariff hikes for non-essential imports. This is being done in an attempt to compress non-essential imports. This measure may reduce the imports by $2 billion.
The ministry also intends to announce measures to stabilise the rupee. Both the CAD and rupee related steps are expected to come through some-time next week.
Chief Economic Advisor Raghuram Rajan has also sought to assure markets that the government is intent on measures to stabilise the rupee.
The rupee dropped to an all-time record low of 61.79 per dollar on fresh dollar demand from banks and importers amid weakness of dollar in the overseas market and fall in the equity market.
There has been no sign of RBI intervention to prevent the fall in the rupee so far in the session, dealers said.
The rupee may face some resistance at around 61.85 levels, which if broken can take it below 62 levels, a senior dealer at a state-run bank said.
Last week Finance Minister P Chidambaram said that the government could also tap sovereign wealth and pension funds and NRI deposits to boost foreign exchange inflows and help the rupee.
Chidambaram said officials were preparing a list of non-essential goods with a view to limit their inward shipments and specifically mentioned electronic hardware. "Electronic hardware can be manufactured in states like Rajasthan and Kerala," he said.
"We have put in place mechanisms to revive investment. Once investment revives, you will find that growth also revives. There is time lag between revival of investment and growth," he added.