IndusInd to buy RBS's jewellery finance business
MUMBAI: Hinduja Group-promoted IndusInd Bank has agreed to buy Royal Bank of Scotland's diamond and jewellery financing business in the country for an undisclosed sum.The loan book of RBS in diamond and jewellery financing segment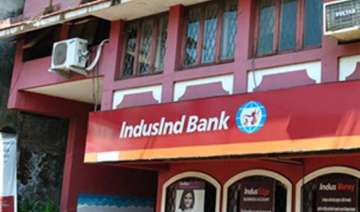 PTI
April 11, 2015 7:26 IST
MUMBAI: Hinduja Group-promoted IndusInd Bank has agreed to buy Royal Bank of Scotland's diamond and jewellery financing business in the country for an undisclosed sum.

The loan book of RBS in diamond and jewellery financing segment is about Rs 4,500 crore and also includes clients of ABN Amro Bank. Accordingly, IndusInd has also simultaneously entered into an agreement with ABN Amro, which is one of the oldest banks in this business, IndusInd Bank said in a statement. The city-based bank said the deal is subject to regulatory approvals.

If the deal gets regulatory approval, all the employees within the division and clients would move to IndusInd Bank.