Infosys, Tata to donate Rs 200 cr to Akshaya Patra
Bengaluru: IT major Infosys and salt-to-software corporate house Tata together are donating Rs 200 crore to Akshaya Patra, a Bengaluru-based NGO which runs the world's largest school lunch programme. With the grants, the organisation, over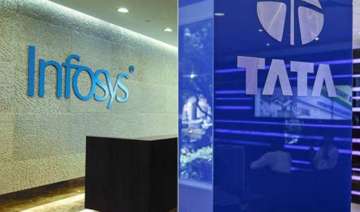 India TV Business Desk
January 14, 2015 11:49 IST
Bengaluru: IT major Infosys and salt-to-software corporate house Tata together are donating Rs 200 crore to Akshaya Patra, a Bengaluru-based NGO which runs the world's largest school lunch programme. With the grants, the organisation, over the next five years, will provide meal to 5 million school children from the current 1.5 million in 10 states.
 Besides using the money for its expansion, a portion of the total fund will be spend on installing the latest food technologies to help it to cook meals faster and cheaper while improving quality.
The Infosys Foundation, headed by Sudha Murty, the wife of the software company's founder, will contribute Rs 127 crore to build three modern kitchens at Jodhpur, Hyderabad and Mysuru. The Foundation has been backing Akshaya Patra for a long time.
The Jamsetji Tata Trust will contribute Rs 55 crore to help the organisation in acquiring latest technology and improving food safety standards. It will cover hiring of qualified food safety inspectors for the 22 kitchens across India and four modern food labs at Ahmedabad, Bengaluru, Bhubaneswar and Lucknow.
US President Barack Obama had in 2008 commended Akshaya Patra as a model for other countries.
The organisation is run by the International Society for Krishna Consciousness.
In Hindu mythology, the Akhshaya Patra is a vessel with unlimited stores of food that was gifted by Lord Shiva to the Pandava king Yudhishtira.