Kerala Tourism to revive Spice Route
Thiruvananthapuram, Aug 4: Kerala Tourism is all set to promote the two millennia-old Spice Route from Kerala to the West.This was revealed by Kerala Tourism at a presentation during the three-day international meeting on Silk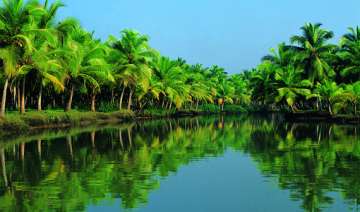 IANS
August 04, 2013 7:07 IST
Thiruvananthapuram, Aug 4
: Kerala Tourism is all set to promote the two millennia-old Spice Route from Kerala to the West.
This was revealed by Kerala Tourism at a presentation during the three-day international meeting on Silk Road tourism that ended Saturday in the Chinese city of Dunhuang.
The meet was organised by the United Nations World Tourism Organisation (UNWTO).
Kerala Tourism Secretary Suman Billa who made the presentation emphasised on the importance of the route that linked 31 countries in Asia and Europe with India, particularly Kerala, as a major hub.
"With the recent archaeological evidences excavated from Muziris, the major port of entry to India from the West for the ancient spice trade, we have been presented with a historic opportunity to revive the Spice Route for the modern world," said Billa.
Among those who heard him included officials from UNWTO, UNESCO, the World Bank, the Asian Development Bank and international tourism organisations.
"Peace is inherent to the idea of trade as it overcomes the limitation of region, community, religion and ethnicity. By reviving the Spice Route, we will be able to respect a significant heritage shared by facilitating people from 31 countries of the world to once again travel the road used by traders for over 2,000 years," he said.
UNWTO's Regional Director for Asia and the Pacific Xu Jing, who moderated the session, lauded the Kerala model of tourism development and commented that Kerala Tourism's Spice Route initiative is a mega project that UNWTO can take up.
Besides re-establishing Kerala's maritime trade relations with the 31 countries associated with the Spice Route, the project seeks to rekindle interest among modern travellers, prompting them to undertake voyages and excursions.